Christian Thielemann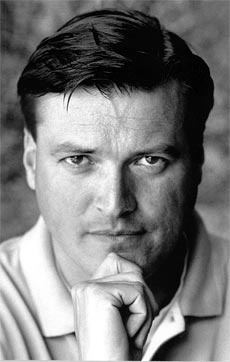 Thielemann began his professional career in 1978 as a rehearsal pianist at the Deutsche Oper in Berlin. Following positions in Gelsenkirchen, Karlsruhe and Hanover he joined the conducting staff of the Rhine Opera in Dusseldorf in 1985. Three years later he moved to Nuremberg to become Germany's youngest Generalmusikdirektor before returning to the Deutsche Oper in his hometown of Berlin in 1997, holding the position of Music Director for seven years. More recently Thielemann led the Munich Philharmonic Orchestra from 2004 to 2011. In addition to his current position in Dresden, Thielemann was appointed Artistic Director of the Salzburg Easter Festival in 2013, the same year in which the Staatskapelle became the festival's resident orchestra.
"When I need my Bayreuth ears, I have to cut my normal ears off, and then someone puts the new ears on," said Mr. Thielemann, who tends to speak poetically. "At the end of the summer, the new ears are cut off, and then I have my old ears back." (Christian Thielemann in The New York Times)
Christian Thielemann maintains close links with both the Berlin and Vienna Philharmonic Orchestras. He has also been a leading light at the Bayreuth Festival since his debut there in the summer of 2000 with Wagner's Meistersinger, returning year after year to thrill audiences with benchmark interpretations. From June 2015 he has also been Music Director of the festival. 
Thielemann is a popular guest at the Salzburg Summer Festival. For his work on Strauss's Die Frau ohne Schatten at the 2011 festival he was voted Conductor of the Year by Opernwelt magazine. In great demand as a versatile concert conductor, he has collaborated with the top orchestras of Amsterdam, London, New York, Chicago and Philadelphia, as well as performing in Israel, Japan and China.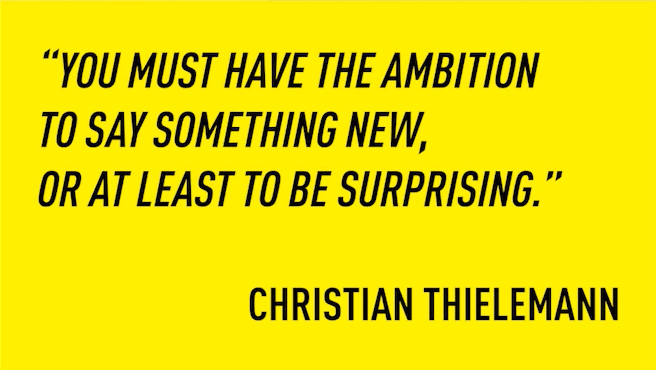 Thielemann has a comprehensive catalogue of recordings. In addition to the New Year's Eve Concerts from 2010 to 2013, he and the Staatskapelle have already recorded numerous symphonic works by Beethoven, Liszt, Brahms, Bruckner, Reger, Pfitzner and Busoni as well as Ariadne auf Naxos by Richard Strauss and Richard Wagner's Parsifal for CD and DVD. Their most recent release is a complete cycle of Brahms' symphonies. Together with the Vienna Philharmonic he has recorded all of Beethoven's symphonies for CD and DVD.

Christian Thielemann is an honorary member of the Royal Academy of Music in London and holds honorary doctorates from the Franz Liszt College of Music in Weimar and the Catholic University of Leuven, Belgium. In May 2015 he was awarded the Richard Wagner prize by the Richard Wagner Society of the city of Leipzig.
Christian Thielemann - A Conductor's Point of View
Humanitas Visiting Professor Christian Thielemann discusses the art of conducting, the historical context of 19th and 20th century opera, and the commonalities between Wagner and Strauss.
Christian Thielemann at the Bayreuth Festival
2000      Die Meistersinger von Nürnberg
2001      Die Meistersinger von Nürnberg
2001      IX. Symphonie
2001      Parsifal
2002      Die Meistersinger von Nürnberg
2002      Tannhäuser
2003      Tannhäuser
2004      Tannhäuser
2005      Tannhäuser
2006      Das Rheingold
2006      Die Walküre
2006      Götterdämmerung
2006      Siegfried
2007      Das Rheingold
2007      Die Walküre
2007      Götterdämmerung
2007      Siegfried
2008      Das Rheingold
2008      Die Walküre
2008      Götterdämmerung
2008      Siegfried
2009      Das Rheingold
2009      Die Walküre
2009      Götterdämmerung
2009      Siegfried
2010      Das Rheingold
2010      Die Walküre
2010      Götterdämmerung
2010      Siegfried
2012      Der fliegende Holländer
2012      Tannhäuser
2013      Der fliegende Holländer
2014      Der fliegende Holländer
2015      Tristan und Isolde
2016      Tristan und Isolde
2017      Tristan und Isolde
2018      Lohengrin
2018      Tristan und Isolde
2019      Lohengrin
2019      Tristan und Isolde
Selected Biographies
The Ring on DVD and CD