Kasper Holten interviewed about his upcoming Tannhäuser production in Copenhagen
Kasper Holten: Tannhäuser's Rome narrative is perhaps all fiction—but it is his best story ever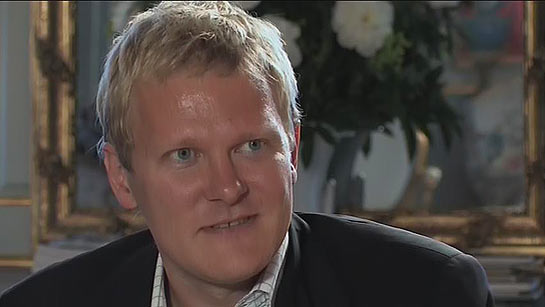 The Venusberg is a sexual paradise, and its puritanic contrast is Elisabeth and the pious and judgmental Minnesänger. How is it possible to give this conflict meaning for a modern audience?
This blunt juxtaposition of sexuality and love—as if Venus simply represented the one side and Elisabeth the other—is all too rigid in my opinion. The Venusberg is not solely about sex and porn—that would be far too one-dimensional in my view—it is about passion, about everything that excites you, about the passionate relationship an artist like Tannhäuser must feel for his work, his art, his ideas. Elisabeth's world on the other hand represents real life, including things like having a family, or friends, things that lie outside Tannhäuser's artistic calling and work. This contrast—between leading a happy life, and then realizing that your work demands so much from you that it actually swallows you up, turning you into an unhappy, lonely man—this is a contrast that many modern people, not least among artists, only know too well.
Venus is Tannhäuser's muse. She is not a woman, she is rather an aspect of Tannhäuser's person, she is his inspiration, the stone in his shoe, she is what pokes him and never leaves him in peace, because he as an artist needs to express himself to the world. But she also seduces him and holds on to him, sucking out his power of life. Whereas Elisabeth can be read as a complete woman, a woman with love and lust. She loves a man, but she also understands that he regularly has to leave her alone—and this is the dilemma that leads to her downfall.
For me the Venusberg is in this sense an inner, psychological state of mind.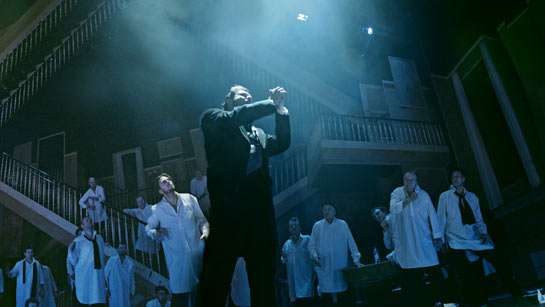 Tannhäuser (Johnny van Hal). Photo: Per Morten Abrahamsen
What aspects of Tannhäuser is it that fascinates you? How do you understand him as a character?
What fascinates me is his split personality. He wants to have it all, but he sees how difficult it is to live up to his own ideals. He is so easily captured and filled with energy by his inspirations, and this is both his blessing and his curse. As an artist he gets so absorbed in his work that he forgets about that painful splitting. It is like a drug, and it only increases his pain when the absorption is lifted. Tannhäuser is a sensitive soul and apparently a strong man, a man with great powers and with an ability to act. He is someone that people are looking up to, but his soul is in fact extremely exposed to those ups and downs. This repressed sensitivity is what drives him forward in life—but it also drives him toward destruction.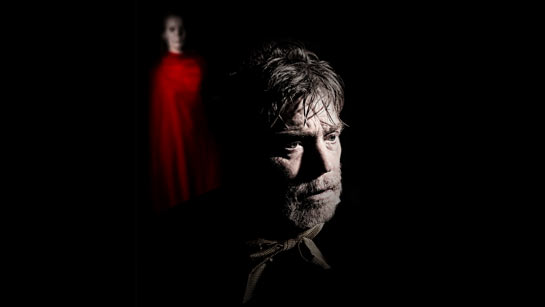 Stig Andersen as Tannhäuser in Kasper Holten's new production of Tannhäuser in Copenhagen (premiere 20 December 2009.
Act 3, with the journey to Rome, is the point my Tannhäuser will probably differ most strikingly from more other interpretations. My Tannhäuser is also going for the pain, he is somehow longing to be excluded, to deviate from the norm. His Rome narrative is perhaps all fiction—but it is his best story ever, and maybe the one he will be remembered for. However it costs Elisabeth her life..
Finally my Tannhäuser struggles heavily with his conscience and feeling of guilt—to Elisabeth, to the world, and to himself. The religious element in my production consists precisely in this feeling of guilt.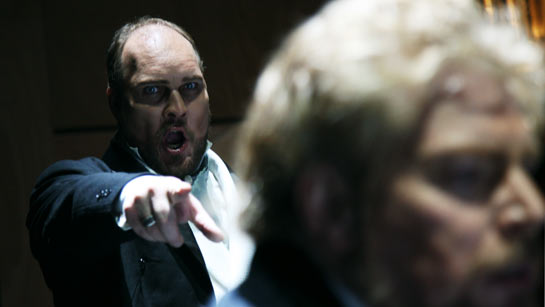 Wir stossen dich von uns, - bei uns darfst du nicht weilen; schmachbefleckt ist unser Herd durch dich. Stephen Milling (Hermann Landgraf) and Tannhäuser (Stig Fogh Andersen). Photo: Per Morten Abrahamsen
In your truly marvellous Ring production Brünnhilde is the main character from beginning to end. Do you present a similar feministic perspective—if one could call it that—in your upcoming Tannhäuser production?
No, the Ring was about the development of a female character. Tannhäuser is a piece about a man. The problematics in Tannhäuser are clearly of a masculine kind, the dilemmas and conflicts of the main character.
René Kollo said in a TV documentary about David Alden's Tannhäuser production in Munich that too much has been written about this opera, so that today, instead of staging the opera Tannhäuser people are staging the books about the opera. What do you think about that kind of statement?
Personally, I found Alden's production quite splendid, and generally I think it is wonderful to see masterpieces being challenged by new ideas and by people doing something new rather than presenting another conventional interpretation. So I really have no problem if a staging is a "book" about Tannhäuser—as long as the production is good and exciting. This is what keeps masterpieces alive—our reflecting upon them, reeinterpreting them, breaking them up and putting them together in new ways. I would much rather see a Tannhäuser production that provokes me, and one that I furiously disagree with, than one that bores me. I really don't understand the general opera world at that point—this conventional demand just to repeat what has been seen and done before. When the world around us develops, shouldn't our interpretations and perspectives on the operas develop too?
That said, there's always a danger to intellectualize too much, and if a staging ends up being so cerebral that the audience gets confused rather than moved, this is no good. The important thing is not to understand everything that happens on stage, but to experience and feel it.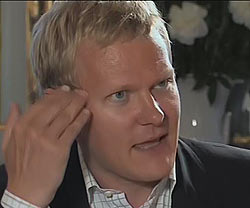 What is your view – as a director – on irony versus sensitivity/empathy? Has the ironic distance outplayed its role?
I believe more and more in empathy. It is totally irrelevant to see a meta-commentary on the work, it must be perceived and interpreted from within. Irony can of course be relevant as one means among others, but only so if it reinforces the identification and enhances the audience's experience. To me empathy is crucial. I think too many spectators today are making too much effort to understand everything with their head. Life is not logical and what happens on stage must not necessarily be sensible or logical, it rather needs to affect us all through the body. It is my hope that my new Tannhäuser will provide that.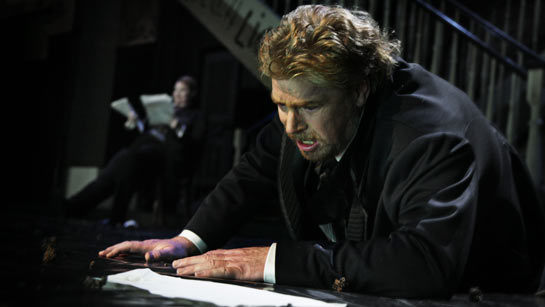 Geliebter, sag, wo weilt dein Sinn? Tannhäuser (Stig Fogh Andersen) and Venus (Susanne Resmark) in Kasper Holten's Copenhagen production of Tannhäuser. Photo: Per Morten Abrahamsen
What is your relationship to Bayreuth? Have you seen any productions there?
I have heard that Stefan Herheim's Parsifal production is fantastic and I would very much like to see that one. Yes, I've seen some productions at Bayreuth, but that was some years ago. My greatest experience was definitely seeing the Kupfer Ring in 1991 or '92. It was my first time in Bayreuth, and just to experience that Festival was great. Moreover, I have been a Kupfer fan for years. To produce Wagner in Bayreuth would be my ultimate dream.
What are your plans as a director for the next years?
I have a wonderful mixture with Tannhäuser, a modern opera in Vienna, My Fair Lady, Die Frau ohne Schatten and Poul Ruders's new Dancer in the Dark in Copenhagen, but I'm also doing Wagner in Germany in 2012. Where and what will remain a secret just for the time being.
---
Tannhäuser in Copenhagen: 20 December 2009 - 1 February 2010
Tannhäuser: Stig Andersen/Johnny van Hal
Elisabeth: Iréne Theorin/Tina Kiberg
Venus: Susanne Resmark/Randi Stene
Wolfram: Tommi Hakala/Tom Erik Lie
Hermann Landgraf: Stephen Milling
The Royal Danish Opera Chorus
The Royal Danish Orchestra
Dancers from the Pantomime Theatre, Tivoli
Musical direction: Friedemann Layer
Stage direction: Kasper Holten
Set and costume design: Mia Stensgaard
Lighting concept: Åsa Frankenberg
Lighting design: Mikael Sylvest
Choreography: Signe Fabricius
Tannhäuser is performed in German with Danish supertitles.
Performance dates
December 2009: 20, 22, 29
Januar 2010: 03, 10, 14, 20, 24
Februar 2010: 01
Wagneropera.net recommends