Tristan und Isolde Conductors in Bayreuth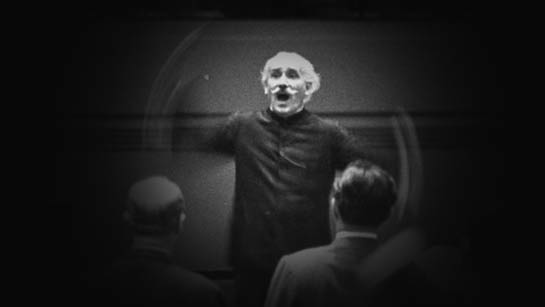 1886
Felix Mottl

1889
Felix Mottl

1891
Felix Mottl

1892
Felix Mottl

1906
Michael Balling
Felix Mottl

1927
Karl Elmendorff

1928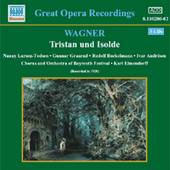 Karl Elmendorff
One of the performances this year was recorded and released on CD. Norwegians Gunnar Graarud is Tristan and Ivar F. Andresen King Marke. Listen to Andresen here (link will open your default MP3 player).

1930
Arturo Toscanini
On 26 June 1930, in the presence of Siegfried, Winifred, Daniela, Eva and the assembled musical directors and assistants, Toscanini took his first rehearsal. It turned out to be something of a shock. The maestro demanded the highest virtuosity, and was angry when he did not find it. Instead of being grateful, as a 'non-German', for being allowed to conduct on the 'hallowed' soil of Bayreuth, he complained - and in Italian, to boot. Lieselotte recorded that ' when he did not like the way the second violins played a particular passage, he brought his baton down so hard that it broke in half, and he threw the broken halves over his shoulder and stamped his foot ... the musicians are already grumbling about his intensive rehearsals. He sings, or rather croaks, loudly along with every part.' His frequent beating out of the time, accompanied by a furious 'no, no', earned him the nickname 'Toscanono'.
Brigitte Hamann: Winifred Wagner: A Life at the Heart of Hitler's Bayreuth
For Toscanini it was a great night, his Bayreuth debut. To his presence—perhaps his last engagement as an opera conductor —was ascribed an early sell-out of admissions for the whole season. He is conducting all five Tannhauser performances, the three of Tristan. Before him no South European had held the conductor's wand at the Festspielhaus. Thus to him had fallen the honor of bringing true Friedrich Nietzsche's words of long ago to Wagner: "We must 'Mediterraneanize' music." Tannhauser had not been given in Bayreuth in 25 years. It was an equally long time since Toscanini had conducted it. After each act (and at following performances) the great audience cheered tempestuously, threw hats, stamped, applauded, called for conductor and cast. But they called vainly. There are no curtain calls at Bayreuth.
(Time Magazine, Monday, Aug. 04, 1930)

1931
Wilhelm Furtwängler

1938
Karl Elmendorff

1939
Victor de Sabata

1952
Herbert von Karajan

1953
Eugen Jochum

1957
Wolfgang Sawallisch

1958
Wolfgang Sawallisch

1959
Wolfgang Sawallisch

1962
Karl Böhm

1963
Karl Böhm

1964
Karl Böhm

1966
Karl Böhm
A performance from this Festival was recorded.
1968
Karl Böhm

1969
Karl Böhm

1970
Karl Böhm

1974
Carlos Kleiber

"Although Kleiber was reputed to be a most difficult conductor, he differed from Leonard Bernstein and Georg Solti in being able to reconcile his wishes with the requirements of the Bayreuth management. His threee years with us, 1974-6, were almost completely devoid of friction, and his musical achievements were enthusiastically hailed by artists, festival staff, and audiences alike. It was unfortunate that personal reasons prevented him from conducting in 1977, the last year of his Tristan production."
Acts – the Autobiography of Wolfgang Wagner
1975
Carlos Kleiber

1976
Carlos Kleiber
Horst Stein

1977
Horst Stein

1981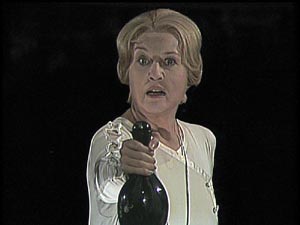 A new production. Stage director: Jean-Pierre Ponnelle.
1982
Daniel Barenboim

1983
Daniel Barenboim
This production by Jean-Pierre Ponnelle was filmed and released on DVD with Johanna Meier and René Kollo as Isolde and Tristan.

1985
Daniel Barenboim

1986
Daniel Barenboim

1987
Daniel Barenboim

1993
Daniel Barenboim
New production. Stage director: Heiner Müller.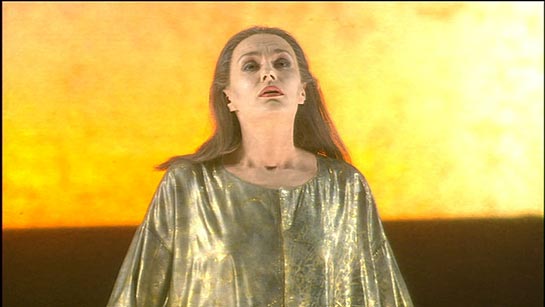 1994
Daniel Barenboim

1995
Daniel Barenboim
This production by Heiner Müller became a huge success. It was Waltraud Meier's debut as Isolde. The production was filmed and released on DVD with Waltraud Meier and Siegfried Jerusalem as Isolde and Tristan.
1996
Daniel Barenboim

1997
Daniel Barenboim

1999
Daniel Barenboim
1999 was the last year Daniel Barenboim appeared at the Bayreuth Festival: "I never made a conscious decision to leave Bayreuth. It was a process of evolution. In 1997, I decided I wanted to return to Argentina in the summer of 2000, because I had played my first piano recital in Buenos Aires on 19 August 1950. The desire to return and play a concert in Buenos Aires on 19 August 2000 ran in a slightly sentimental vein. I would have preferred to appear in the same hall, which was very small, but it does not exist any more. Therefore, the concert was to take place at the Teatro Colón instead. I shared my thoughts with Wolfgang Wagner, who understood perfectly well, and I told him jokingly that, like a true criminal, I had to return to the scene of the crime. Ideally he would have liked to have someone conduct Meistersinger in my absence. However, as we pondered the options, it became clear rather quickly that it would have been very impractical to have someone else conduct it for one year, and have me come back the year after. It made more sense to have the same conductor in 2000 and also in 2001. So the decision to leave was simply the result of reason and timing."
Daniel Barenboim - A Life in Music
2005
Eiji Oue

2006
Peter Schneider

2008
Peter Schneider
Tristan: Robert Dean Smith
Isolde Iréne Theorin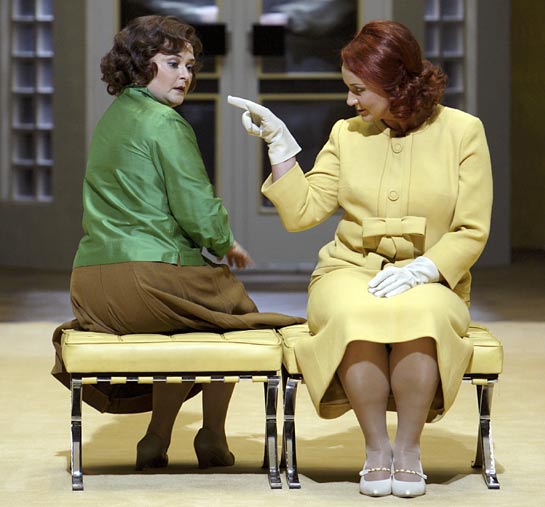 Read interview with Irene Theorin here
2009
Peter Schneider
2011
Peter Schneider
2012
Peter Schneider
2015
Christian Thielemann
A new production by Katharina Wagner.
2016
Christian Thielemann
2017
Christian Thielemann
2018
Christian Thielemann
2019
Christian Thielemann
2022
Markus Poschner