Bayreuth Festival 2022
The Bayreuth Festival 2022 - Reviews by Mark Berry and Sam Goodyear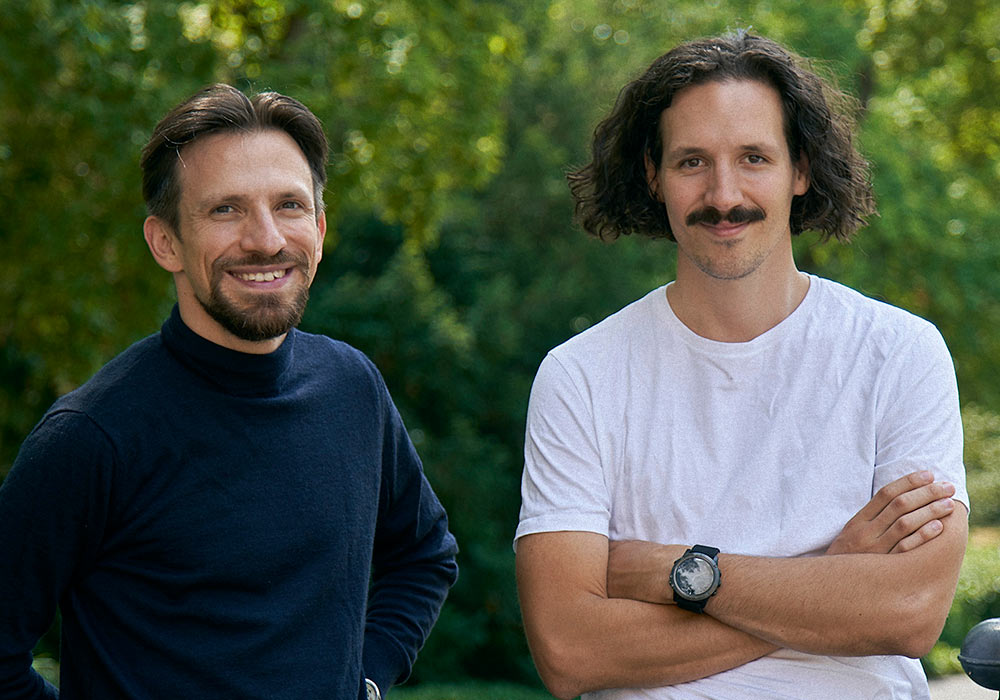 Cornelius Meister and Valentin Schwarz. (Photo: Enrico Nawrath, Bayreuter Festspiele)
→ Das Rheingold (Valentin Schwarz / Cornelius Meister) - Bayreuth Festival 2022
→ Die Walküre (Valentin Schwarz / Cornelius Meister) - Bayreuth Festival 2022
→ Siegfried (Valentin Schwarz / Cornelius Meister) - Bayreuth Festival 2022
→ Götterdämmerung (Valentin Schwarz / Cornelius Meister) - Bayreuth Festival 2022
→ Sam Goodyear: Der Ring des Nibelungen (Valentin Schwarz / Cornelius Meister) - Bayreuth Festival 2022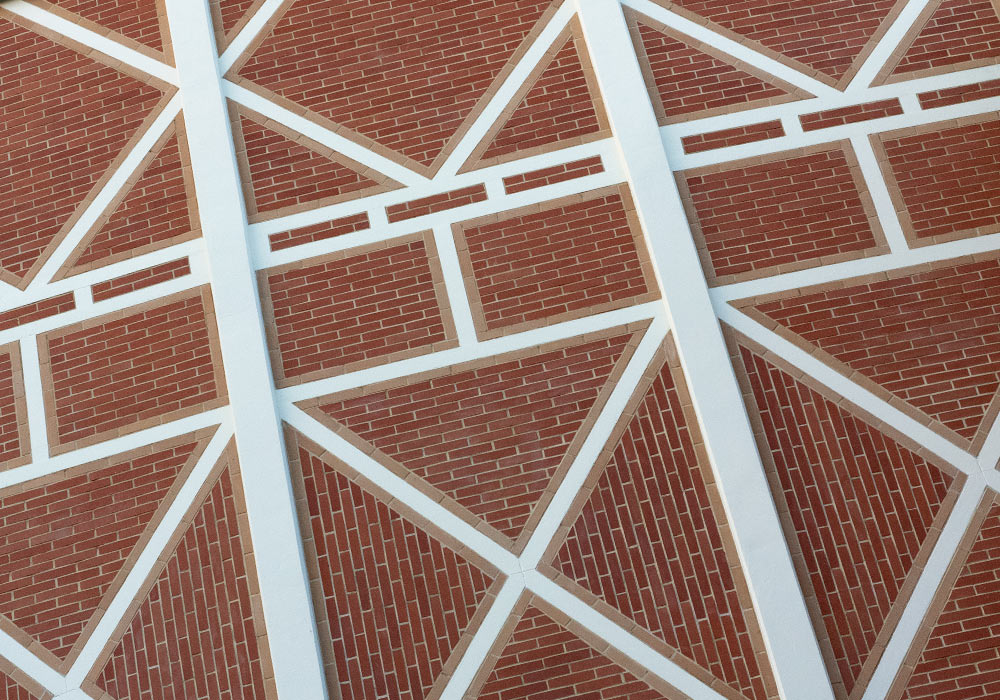 The Bayreuth Festival 2022
25.7. Tristan und Isolde
26.7. After Tristan – A Journey from the Past Backwards into the Present. In the cinema Reichshof.
27.7. Festspiel Open Air
28.7. After Tristan – A Journey from the Past Backwards into the Present. In the cinema Reichshof.
30.7. After Tristan – A Journey from the Past Backwards into the Present. In the cinema Reichshof.
31.7. Das Rheingold
1.8. Die Walküre
2.8. Festspiel Open Air
3.8. Siegfried
4.8. Lohengrin
5.8. Götterdämmerung
6.8. Der fliegende Holländer
7.8. Lohengrin
8.8. Tannhäuser
9.8. TAFF Festspielnacht am Goldbergsee
10.8. Das Rheingold
11.8. Die Walküre
12.8. Tristan und Isolde
13.8. Siegfried
14.8. Lohengrin
15.8. Götterdämmerung
16.8. Der fliegende Holländer
18.8. Tannhäuser
19.8. Lohengrin
20.8. Der fliegende Holländer
21.8. Tannhäuser
22.8. Lohengrin
24.8. Tannhäuser
25.8. Das Rheingold
26.8. Die Walküre
27.8. Der fliegende Holländer
28.8. Siegfried
30.8. Götterdämmerung
31.8. Concert with excerpts from "Tannhäuser," "Rienzi" and "Tristan und Isolde. Conductor: Andris Nelsons
1.9. Concert with excerpts from "Tannhäuser," "Rienzi" and "Tristan und Isolde. Conductor: Andris Nelsons
After Tristan – A Journey from the Past Backwards into the Present
An evening between Richard Wagner and Heiner Müller, exploring the path from TRISTAN UND ISOLDE to Heiner Müller's play QUARTETT, with texts by both authors and music by Wagner, arranged by Ingo Kerkhof and Gerhard Ahrens as part of the event series "Diskurs Bayreuth" of the Bayreuth Festival 2022 in the cinema "Reichshof".
Tristan und Isolde
Conductor Markus Poschner
Director Roland Schwab
Stage design Piero Vinciguerra
Costumes Gabriele Rupprecht
Dramaturgy Christian Schröder
Lighting Nicol Hungsberg
Choral Conducting Eberhard Friedrich
Tristan Stephen Gould
Marke Georg Zeppenfeld
Isolde Catherine Foster
Kurwenal Markus Eiche
Melot Olafur Sigurdarson
Brangäne Ekaterina Gubanova
Ein Hirt Jorge Rodríguez-Norton
Ein Steuermann Raimund Nolte
Das Rheingold - updated
Wotan – Egils Silins
Donner – Raimund Nolte
Froh – Attilio Glaser
Loge – Daniel Kirch
Fricka – Christa Mayer
Freia – Elisabeth Teige
Erda – Okka von der Damerau
Alberich – Olafur Sigurdarson
Mime – Arnold Bezuyen
Fasolt – Jens-Erik Aasbø
Fafner – Wilhelm Schwinghammer
Woglinde – Lea-ann Dunbar
Wellgunde – Stephanie Houtzeel
Flosshilde – Katie Stevenson
Valentin Schwarz (director)
Andrea Cozzi (designs)
Andy Besuch (costumes)
Konrad Kuhn (dramaturgy)
Reinhard Traub (lighting)
Luis August Krawen (video)
Bayreuth Festival Orchestra
Cornelius Meister (conductor)
Die Walküre
Conductor Cornelius Meister
Director Valentin Schwarz
Stage design Andrea Cozzi
Costumes Andy Besuch
Dramaturgy Konrad Kuhn
Lighting Reinhard Traub
Siegmund Klaus Florian Vogt
Hunding Georg Zeppenfeld
Wotan John Lundgren
Sieglinde Lise Davidsen
Brünnhilde Iréne Theorin
Fricka Christa Mayer
Gerhilde Kelly God
Ortlinde Brit-Tone Müllertz
Waltraute N.N. Schwertleite
Christa Mayer Helmwige Daniela Köhler
Siegrune Stéphanie Müther
Grimgerde Marie Henriette Reinhold
Rossweisse Simone Schröder
Siegfried
Conductor Cornelius Meister
Director Valentin Schwarz
Stage design Andrea Cozzi
Costumes Andy Besuch
Dramaturgy Konrad Kuhn
Lighting Reinhard Traub
Siegfried Andreas Schager
Mime Arnold Bezuyen
Der Wanderer John Lundgren
Alberich Olafur Sigurdarson
Fafner Wilhelm Schwinghammer
Erda Okka von der Damerau
Brünnhilde Daniela Köhler
Waldvogel Alexandra Steiner
Hagen (szenisch) Albert Dohmen
Götterdämmerung
Conductor Cornelius Meister
Director Valentin Schwarz
Stage design Andrea Cozzi
Costumes Andy Besuch
Dramaturgy Konrad Kuhn
Lighting Reinhard Traub
Choral Conducting Eberhard Friedrich
Siegfried Stephen Gould
Gunther Michael Kupfer-Radecky
Alberich Olafur Sigurdarson
Hagen Albert Dohmen
Brünnhilde Iréne Theorin
Gutrune Elisabeth Teige
Waltraute Christa Mayer
1. Norn Okka von der Damerau
2. Norn Simone Schröder
3. Norn Kelly God
Woglinde Lea-ann Dunbar
Wellgunde Stephanie Houtzeel
Flosshilde Simone Schröder
Lohengrin
Conductor Christian Thielemann
Director Yuval Sharon
Stage design Rosa Loy Neo Rauch
Costumes Rosa Loy Neo Rauch
Lighting Reinhard Traub
Choral Conducting Eberhard Friedrich
Heinrich der Vogler Georg Zeppenfeld
Lohengrin Klaus Florian Vogt
Elsa von Brabant Camilla Nylund
Friedrich von Telramund Martin Gantner
Ortrud Petra Lang
Der Heerrufer des Königs Derek Welton
1. Edler Michael Gniffke
2. Edler Tansel Akzeybek
3. Edler Raimund Nolte
4. Edler Jens-Erik Aasbø
Der fliegende Holländer
Conductor Oksana Lyniv
Director Dmitri Tcherniakov
Stage design Dmitri Tcherniakov
Costumes Elena Zaytseva
Lighting Gleb Filshtinsky
Dramaturgy Tatiana Werestchagina
Choral Conducting Eberhard Friedrich
Daland Georg Zeppenfeld
Senta Elisabeth Teige
Erik Eric Cutler
Mary N.N.
Der Steuermann Attilio Glaser
Der Holländer Tomasz Konieczny
Reviews of the performances in 2021
At Wagner's Festival, a 'Dutchman' Never Sails. With neither ship nor sea, Dmitri Tcherniakov's new Bayreuth Festival staging recasts the opera as a tale of violent revenge (New York Times)
At Bayreuth, it is Tcherniakov's Der fliegende Holländer we see while Oksana Lyniv lets us hear Wagner's (Jim Pritchard in Seen and Heard)
Wagners "Holländer" als Dorf-Thriller (BR-Klassik)
At this year's Bayreuth Festival, both cheers and jeers greet the new production of Wagner's classic (Financial Times)
Die Meistersinger von Nürnberg 2021
Conductor Philippe Jordan
Director Barrie Kosky
Hans Sachs Michael Volle
Veit Pogner Georg Zeppenfeld
Kunz Vogelgesang Tansel Akzeybek
Konrad Nachtigal Armin Kolarczyk
Sixtus Beckmesser Johannes Martin Kränzle (Bo Skovhus 26.7.)
Fritz Kothner Werner Van Mechelen
Balthasar Zorn Martin Homrich
Ulrich Eisslinger Christopher Kaplan
Augustin Moser Ric Furman
Hermann Ortel Raimund Nolte
Hans Schwarz Andreas Hörl
Hans Foltz Timo Riihonen
Walther von Stolzing Klaus Florian Vogt
David Daniel Behle
Eva Camilla Nylund
Magdalene Christa Mayer
Ein Nachtwächter Günther Groissböck
July 2021: 26
August 2021: 1, 8, 12, 17, 24
Tannhäuser 2021
Conductor Axel Kober
Director Tobias Kratzer
Stage design Rainer Sellmaier
Costumes Rainer Sellmaier
Lighting Reinhard Traub
Video Manuel Braun
Dramaturgy Konrad Kuhn
Landgraf Hermann Günther Groissböck
Tannhäuser Stephen Gould
Wolfram von Eschenbach Markus Eiche
Walther von der Vogelweide Magnus Vigilius
Biterolf Olafur Sigurdarson
Heinrich der Schreiber Jorge Rodríguez-Norton
Reinmar von Zweter Wilhelm Schwinghammer
Elisabeth, Nichte des Landgrafen Lise Davidsen
Venus Ekaterina Gubanova
Ein junger Hirt Katharina Konradi (7/27, 8/2, 8/5), Alexandra Steiner ( 8/13, 8/16, 8/23)
Le Gateau Chocolat (Kyle Patrick)
Oskar Manni Laudenbach
Die Walküre 2021
The performances of the "Walküre" will be framed by commissioned works in various artistic genres that mirror, comment on, continue or re-experience all parts of the "Ring des Nibelungen". Action artist: Hermann Nitsch.
| | |
| --- | --- |
| Conductor | Pietari Inkinen |
| Action artist | Hermann Nitsch |
| Siegmund | Klaus Florian Vogt |
| Hunding | Dmitry Belosselskiy |
| Wotan | Tomasz Konieczny |
| Sieglinde | Lise Davidsen |
| Brünnhilde | Iréne Theorin |
| Fricka | Christa Mayer |
| Gerhilde | Kelly God |
| Ortlinde | Brit-Tone Müllertz |
| Waltraute | Stephanie Houtzeel |
| Schwertleite | Christa Mayer |
| Helmwige | Daniela Köhler |
| Siegrune | Nana Dzidziguri |
| Grimgerde | Marie Henriette Reinhold |
| Rossweisse | Simone Schröder |
Parsifal (concert performance), 10 August 2021
Conductor Christian Thielemann
Amfortas Michael Volle
Titurel Günther Groissböck
Gurnemanz Georg Zeppenfeld
Parsifal Stephen Gould
Klingsor Derek Welton
Kundry Petra Lang
1. Gralsritter Tansel Akzeybek
2. Gralsritter Timo Riihonen
1. Knappe Alexandra Steiner
2. Knappe Simone Schröder
3. Knappe Martin Homrich
4. Knappe Attilio Glaser
Klingsors Zaubermädchen: Tuuli Takala, Katja Stuber, Simone Schröder, Alexandra Steiner, Bele Kumberger, Marie Henriette Reinhold
Eine Altstimme Simone Schröder
Reviews
Puristen-Parsifal: Thielemann rockt (Festspielblog.de)
Christian Thielemann dirigiert in einer starken Bayreuther Saison einen genialen "Parsifal" im Festspielhaus (Frankfurter Rundschau)
Concerts conducted by Andris Nelsons
22 August 2021
Sopran: Christine Goerke
Bass: Günther Groissböck
Tenor: Klaus Florian Vogt
Die Walküre – Act 1
Intermission
Lohengrin – Vorspiel
Lohengrin – Excerpts. Solist Klaus Florian Vogt
Parsifal Vorspiel Act 1
Parsifal – Excerpts. Solist Klaus Florian Vogt
Parsifal – "Karfreitagszauber"
25 August 2021
Sopran: Christine Goerke
Bass: Günther Groissböck
Tenor: Klaus Florian Vogt
Die Walküre – Act 1
Intermission
Die Walküre – "Walkürenritt" Die Walküre – "Abschied und Feuerzauber" (Günther Groissböck)
Götterdämmerung – "Siegfrieds Rheinfahrt"
Götterdämmerung – "Siegfrieds Tod und Trauermarsch" (Klaus Florian Vogt) Götterdämmerung – Final scene (Christine Goerke )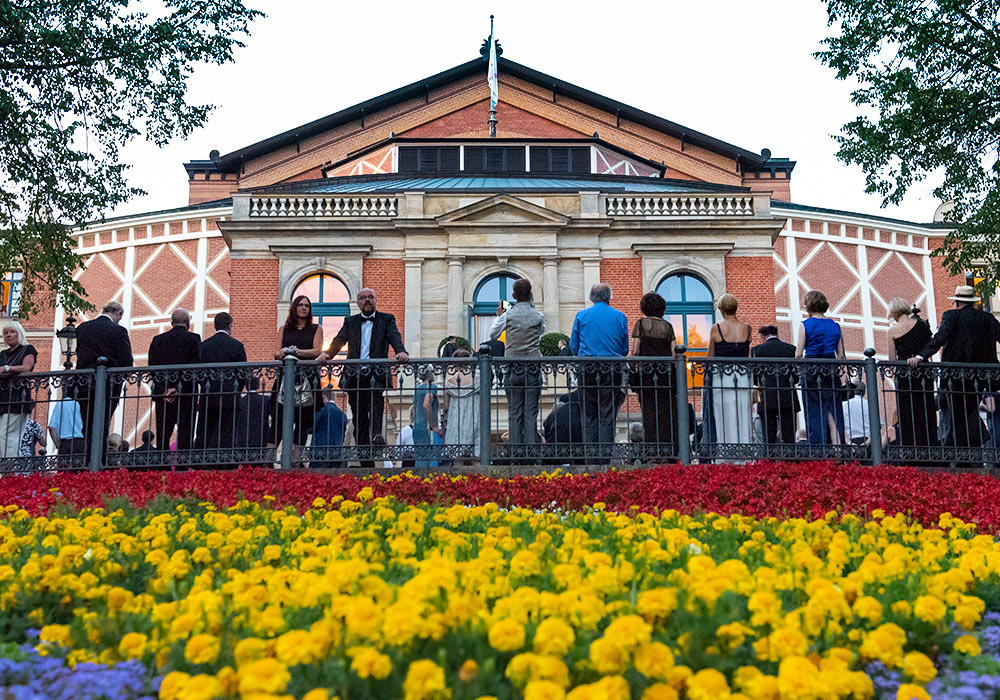 Lohengrin Reviews and articles (2018)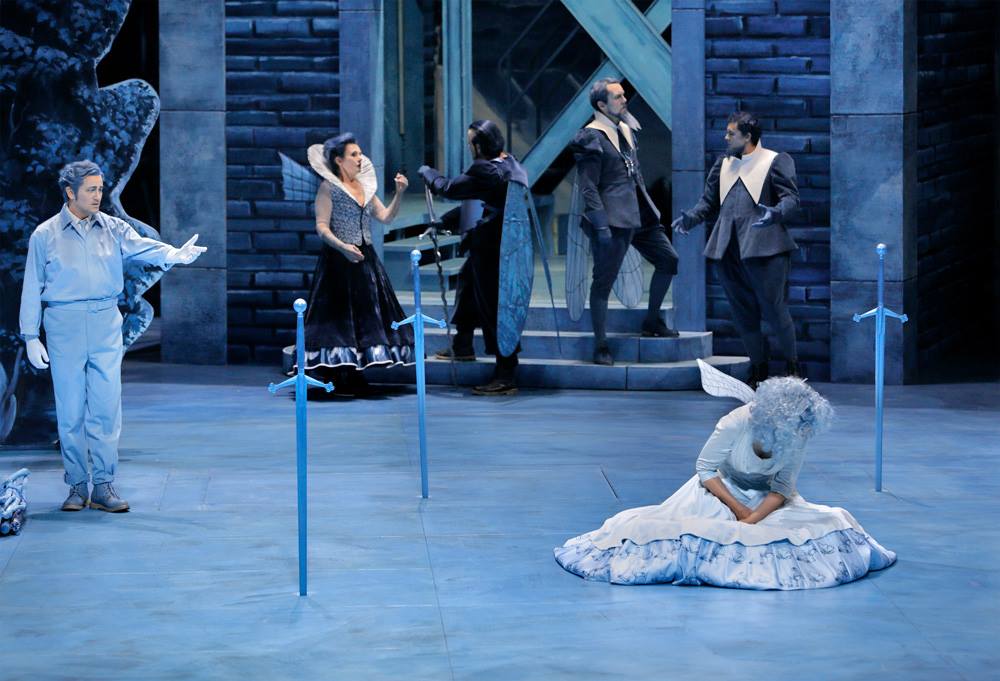 Photo: Enrico Nawrath/Bayreuther Festspiele