Stefan Herheim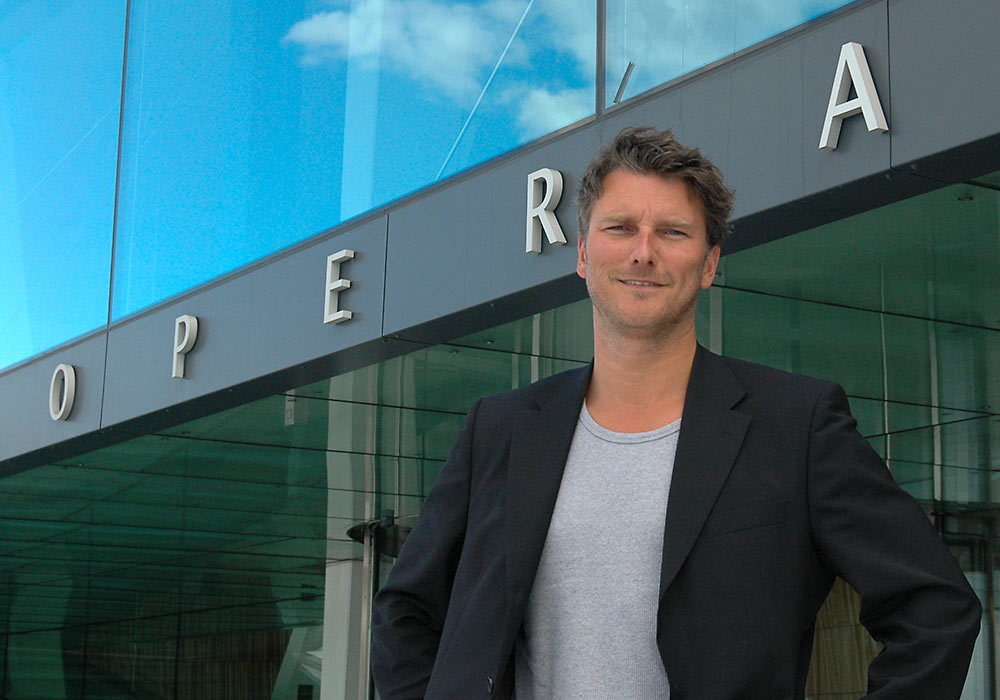 Stefan Herheim outside the Norwegian National Opera, Oslo. Herheim is now director of Theater an der Wien.
Photo: Per-Erik Skramstad
Der Ring des Nibelungen at Deutsche Oper Berlin
Stefan Herheim's Ring production at Deutsche Oper Berlin was released by Naxos on DVD/Blu-ray in autumn 2022.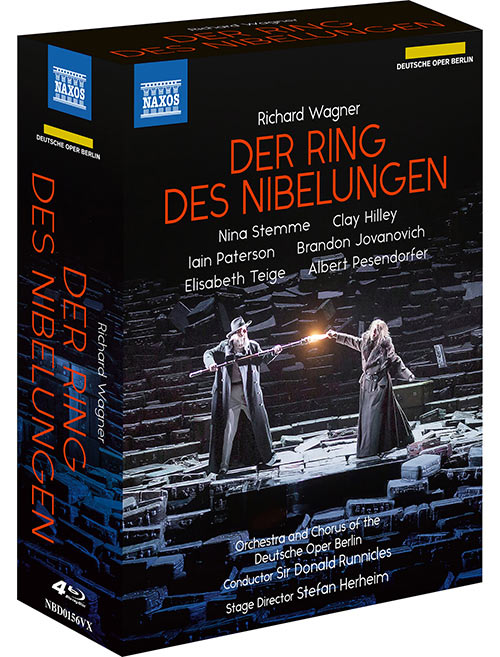 Featuring: Nina Stemme, Clay Hilley, Iain Paterson, Brandon Jovanovich, Elisabeth Teige, Albert Pesendorfer. Berlin Deutsche Opera Orchestra, Berlin Deutsche Opera Chorus. Conductor: Donald Runnicles. Stage director: Stefan Herheim. Set designer Stefan Herheim and Silke Bauer. Costume designer: Uta Heiseke. Lighting: Ulrich Niepel.
Recorded at the Deutsche Oper Berlin, 9–21 November 2021. 'Making Of' documentary including interviews with Stefan Herheim, Sir Donald Runnicles and behind the scenes footage.
Der Ring des Nibelungen - Reviews, articles etc.
An der Deutschen Oper in Berlin inszeniert Stefan Herheim Wagners "Ring" als oft bizarres, nicht immer schlüssiges Riesenspektakel mit Klavier. (Wolfgang Schreiber / Süddeutsche Zeitung)
Peter Quantrill (Gramophone) on the Herheim/Runnicles Ring on DVD
Das Rheingold
"Das Spiel drum kann ich nicht sparen!": Das Rheingold an der Deutschen Oper Berlin (Alexandra Richter, Bachtrack)
Das Rheingold: Viel Durcheinander, aber wenig Sinn (Peter Jungblut, BR Klassik)
Ring auf der Flucht (Der Freitag)
Premiere an der Deutschen Oper Berlin: Uninspiriertes Rheingold Ein bisschen Kapitalismuskritik, ein bisschen Eifersuchtsdrama, ein bisschen selbstreferentielles Theater mit Klavierauszug und Flügelhelm. Dlf-Kritiker Uwe Friedrich fehlt in Stefan Herheims Inszenierung von "Das Rheingold" an der Deutschen Oper Berlin der Fokus. (Deutschlandfunk)
"Wusst' ich der Fragen Rat?" – "Das Rheingold" an der Deutschen Oper Berlin (Das Opernmagazin)
Stefan Herheim inszeniert "Das Rheingold" in Berlin Der Fluch des Joker (Judith von Sternburg, Frankfurter Rundschau)
Wir spielen – Wagners "Das Rheingold" in der Deutschen Oper Berlin (Peter P. Pachl, NMZ)
Premierenreigen in Berlin: Rheingold schlägt Goldrausch (Eleonore Büning, Neue Zürcher Zeitung)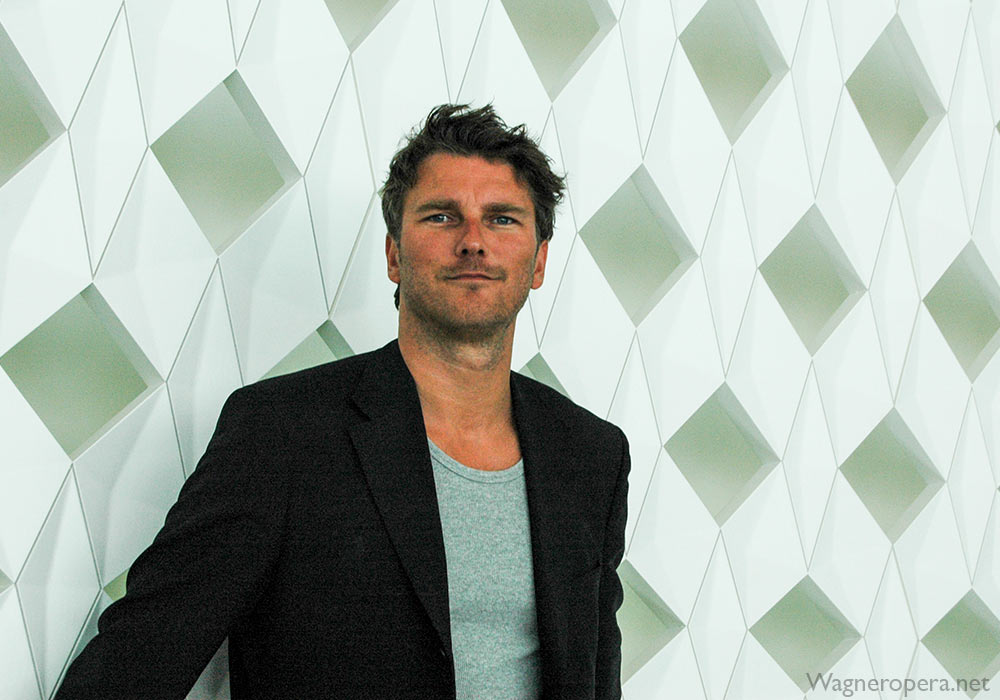 Die Walküre
Stefan Herheims neuer "Wagner"-Ring in Berlin: Wo ist der Lichtschalter? (Michael Stallknecht, Süddeutsche Zeitung)
Kultur24-berlin.de (Dagmar Loewe): Die WALKÜRE in der Deutschen Oper Berlin: Große Gesangsleistung, schwache Inszenierung.
Bachtrack (Sarah Schnoor): Ich packe meinen Koffer: Stefan Herheim inszeniert Full-Contact-Walküre in Berlin
Neue Zürcher Zeitung (Eleonore Büning): Trotz der Pandemie beginnt die Deutsche Oper einen neuen «Ring»-Zyklus – in prächtiger Besetzung.
Die Welt (Manuel Brug): Das tut so gut. Wenn man die Augen zuhat
Frankfurter Rundschau (Judith von Sternburg): In der Wotan-Show
Leipziger Volkszeitung: Zwischen Kopfgeburt und Kindertheater: Herheims "Walküre" feiert Premiere in Berlin
The New York Times: Full-Scale Wagner Returns to Europe With a Refugee-Theme 'Walküre' Delayed by the coronavirus pandemic, Stefan Herheim's "Ring" cycle, rumored for a future Met Opera season, gets underway in Berlin.
Conceptual Baggage (mundoclasico.com)
Susanne Øglænd: Transcendental hjemløshet og kofferter i Berlin (in Norwegian)
Siegfried
For Stefan Herheim's Berlin Siegfried 'The play's the thing' as Clay Hilley impresses in the title role (Jim Pritchard, Seen and Heard International)
Wagner mit Feinripp-Fetisch
"Und die Regie? Stefan Herheim tut alles, um ein Maximum an Distanz zur Geschichte aufzubauen. Seine Idee: Alle spielen nur, als würden sie spielen, umgeben von Flüchtlingen und von Kofferbergen, die das Unbehauste symbolisieren. Die Sänger schauen immer wieder in die Partituren, die sie mit sich tragen, sie setzen sich an einen Flügel in der Mitte und markieren dort die Begleitung. So wechseln die Rollen, nichts ist sicher, alles schwankt, oft mit starken Bildern wie beim Drachenkampf. Das Viech hat riesige rollende Augen in Videoprojektionen und besteht sonst aus gigantischen Trompeten, denen der Wurmriese entsteigt." (BR-Klassik, Maria Ossowski)
Peter Uehling (Berliner Zeitung): "Mit Spielfreude dirigiert und inszeniert: Der dritte Teil von Wagners "Ring" in der musikalischen Leitung von Donald Runnicles und der Regie von Stefan Herheim"
Ein heiteres Heldenepos: Stefan Herheims Siegfried an der Deutschen Oper Berlin (Alexandra Richter, Bachtrack)
Siegfried at Deutsche Oper Berlin — the Brechtian detachment wears thin (Shirley Apthorp / Financial Times)
Wagners «Ring» zurück in Berlin: Ovationen in Deutscher Oper: "Herheim spielt mit Bildern, Analogien, optischen Zitaten. Dafür setzt sein Team Licht und Bühneneffekte immer wieder zu traumschönen Szenerien zusammen." (dpa)
Götterdämmerung
Der Anfang vom Ende: Götterdämmerung an der Deutschen Oper Berlin (Alexandra Richter, Bachtrack)
Zeitgemäße Ästhetik, Pathos und Parodie: Unser Autor ergötzt sich an Stefan Herheims "Götterdämmerung" (Wolfgang Herles, Der Freitag)
Deutsche Oper Berlin's Götterdämmerung — a slowly unfolding disaster. Much of the singing is good, but this production of Wagner's opera has little else to commend it (Shirley Apthorp, Financial Times)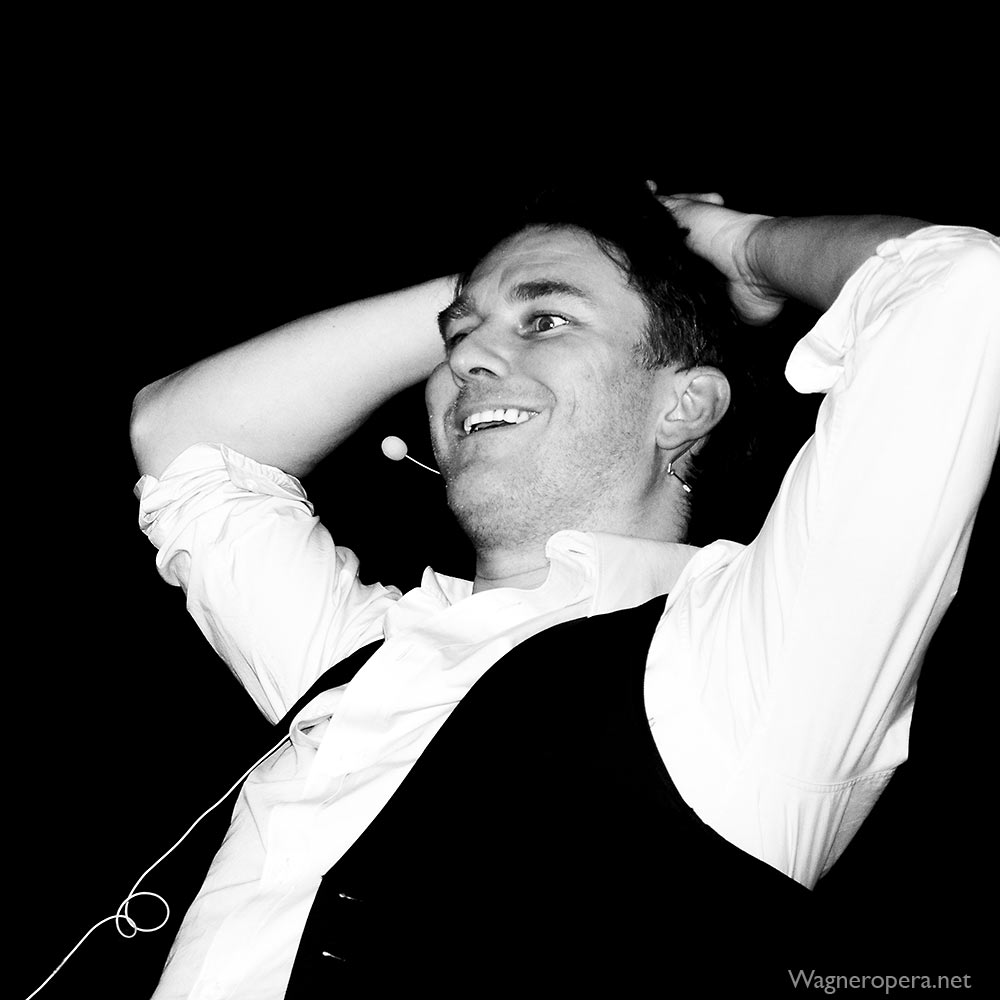 Interviews
• Stefan Herheim interview about Parsifal: "The Theatre is my Temple"
• Stefan Herheim on working with Daniele Gatti, the choice of tempi and the staging of preludes
• An honour to take part - Stefan Herheim on working at the Bayreuth Festival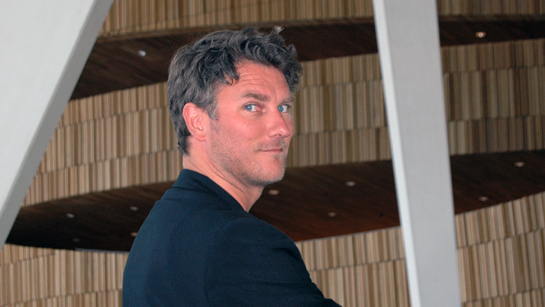 Stefan Herheim at the Norwegian National Opera, Oslo.
Photo: Per-Erik Skramstad
Herheim works as professor of opera directing at the Academy of Opera, Oslo National Academy of the Arts.
Stefan Herheim: Parsifal - Selected Reviews and Comments
Scandinavian reviews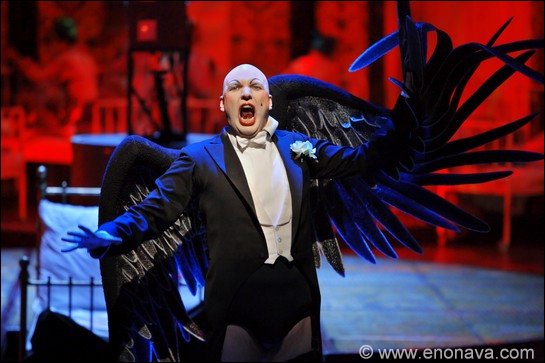 A different Klingsor. Stefan Herheim directs Parsifal at Bayreuth.
Photo: Enrico Nawrath/Bayreuther Festspiele
Stefan Herheim: La Boheme (Oslo) - Selected Reviews
Stefan Herheim's Wagner productions
As far as we know, there are no plans for a Dutchman or Tristan yet.
Selected Productions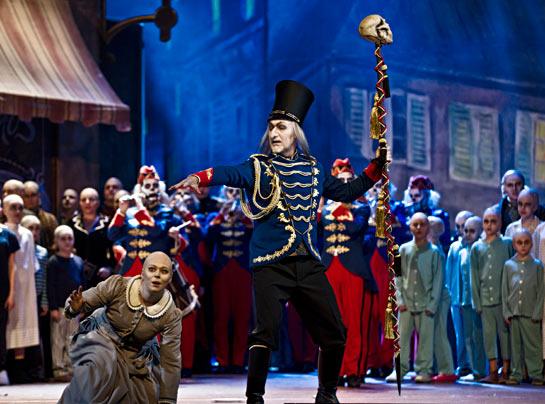 Selected Biographies