John Tomlinson's appearances at the Bayreuth Festival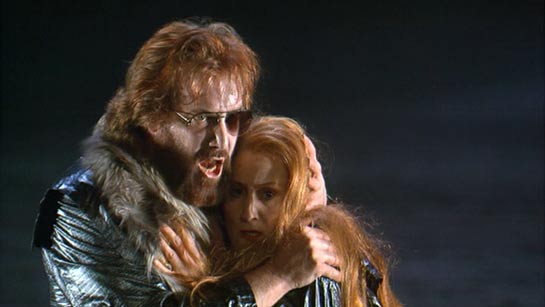 Der Ring des Nibelungen
Das Rheingold
Das Rheingold (1988): Wotan
Das Rheingold (1989) Wotan
Das Rheingold (1990): Wotan
Das Rheingold (1991): Wotan
Das Rheingold (1992): Wotan
Das Rheingold (1994): Wotan
Das Rheingold (1995): Wotan
Das Rheingold (1996): Wotan
Das Rheingold (1997): Wotan
Das Rheingold (1998): Wotan
Die Walküre
Die Walküre (1988): Wotan
Die Walküre (1989): Wotan
Die Walküre (1990): Wotan
Die Walküre (1991): Wotan
Die Walküre (1992): Wotan
Die Walküre (1994): Wotan
Die Walküre (1995): Wotan
Die Walküre (1996): Wotan
Die Walküre (1997): Wotan
Die Walküre (1998): Wotan
Siegfried
Siegfried (1989): Der Wanderer
Siegfried (1990): Der Wanderer
Siegfried (1991): Der Wanderer
Siegfried (1992): Der Wanderer
Siegfried (1994): Der Wanderer
Siegfried (1995): Der Wanderer
Siegfried (1996): Der Wanderer
Siegfried (1997): Der Wanderer
Siegfried (1998): Der Wanderer
Götterdämmerung
Götterdämmerung (2000): Hagen
Götterdämmerung (2001) : Hagen
Götterdämmerung (2002) : Hagen
In the Kupfer Ring John Tomlinson also appeared as a silent Wotan in Götterdämmerung during Siegfried's Funeral March.
Der fliegende Holländer
Der fliegende Holländer (2003): Der Holländer
Der fliegende Holländer (2004): Der Holländer
Der fliegende Holländer (2006): Der Holländer
Lohengrin
Lohengrin (1999): König Heinrich
Tristan und Isolde
Tristan und Isolde (1993): König Marke
Parsifal
Parsifal (1996): Gurnemanz
John Tomlinson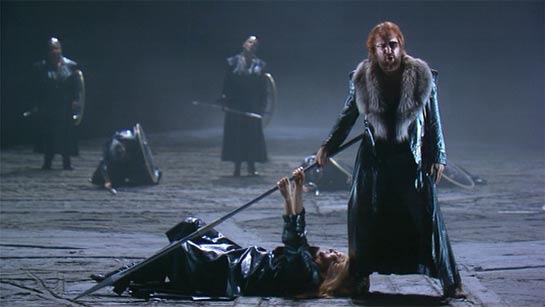 John Tomlinson is a British bass, born in 1946.
Tomlinson has done all the great bass roles in the Wagnerian repertoire, but his major achievement is probably as Wotan/Wanderer in the Barenboim/Kupfer Ring at the Bayreuth Festival (1988-92). Here is how The Gramophone Classical Music Guide 2008
describes Tomlinson as Wotan on the Kupfer/Barenboim Ring CD:
He [Tomlinson] manages to sing every word with insistent meaning and forceful declamation while maintaining firm legato. His German is so idiomatic that he might have been speaking the language his whole life and he brings breadth and distinction of phrase to his solos at the close of both operas.
At the Bayreuth Festival he appeared for eighteen seasons (1988-2006), as Wotan, the Wanderer, Gurnemanz, Titurel, King Marke, Hagen and Holländer.
John Tomlinson's Wagner repertoire
Hans Sachs (Die Meistersinger von Nürnberg)
Wotan / der Wanderer (Das Rheingold, Die Walküre, Siegfried)
Hunding (Die Walküre)
Gurnemanz (Parsifal)
Titurel (Parsifal)
King Marke (Tristan und Isolde)
Hagen (Götterdämmerung)
Holländer (Der fliegende Holländer)
Heinrich der Vogler (Lohengrin)
In 2007 John Tomlinson was honoured with the "Special Award" at the Laurence Olivier Award Ceremony. He was awarded a Companion of the Order of the British Empire in 1997, and Knighted in the Queen's Birthday Honours of 2005.
John Tomlinson on Wagner
Always we seem to come back to Wagner though. Of course, Wagner is a magnificent composer: the music is incredible. Whatever other music I do, coming back to Wagner is like coming home. And I think it suits what in particular I've got to give: my voice, probably the way my mind works as well. I think it all fits very well with the North European mythology, the way the whole thing is psychologically constructed. It all feels like a completely natural expression of the human condition in a way.
Tomlinson in conversation with Mark Berry
Selected Biographies