Tristan und Isolde (Katharina Wagner) - Bayreuth Festival 2019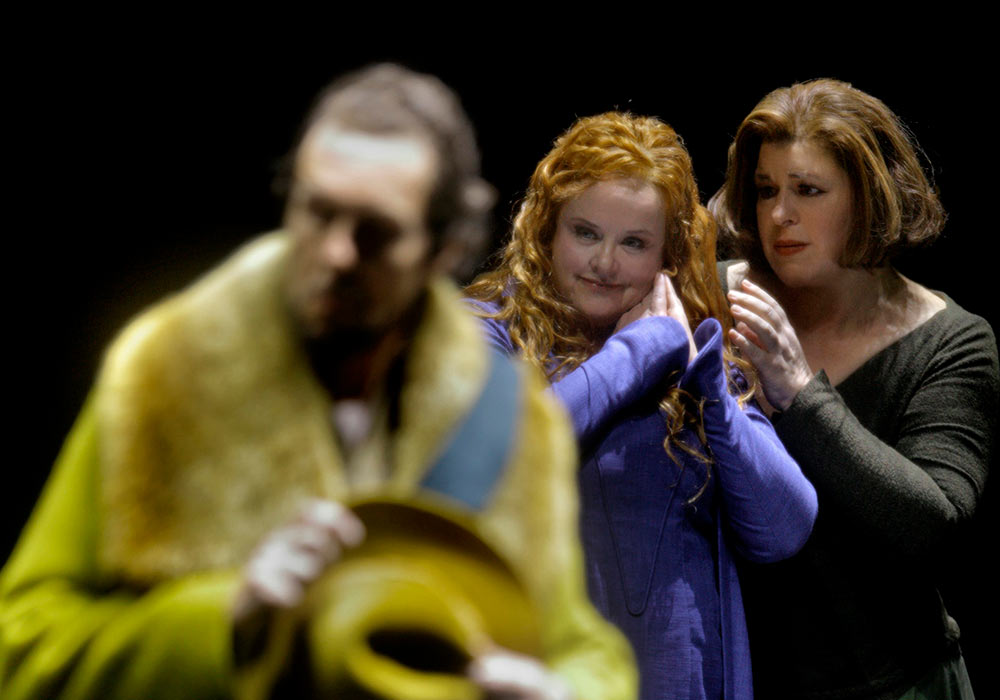 Georg Zeppenfeld, Petra Lang and Christa Mayer. (Photo: Enrico Nawrath/Bayreuther Festspiele)
A frustrating evening, this, as Tristan performances tend to be. Wagner, notoriously, wrote to Mathilde Wesendonck: 'I fear the opera will be banned – unless the whole thing is parodied in a bad performance –: only mediocre performances can save me! Perfectly good ones will be bound to drive people mad, – I cannot imagine it otherwise.' I used to sympathise with that melodramatic claim, the work having affected me so deeply, so frighteningly, even in performances that fell somewhat short, especially vocally. Now, however, following a series of disappointments, to which only one recent staging has proved (mostly) an exception, I think I might prefer to be driven mad, in this particular sense, once again.
Oddly, given my early experiences of the work and of Tristan's role in particular, this had most to be said in its favour in vocal terms. I shall pass over those first Tristans I heard, other than to say that they had me wonder whether I should ever hear someone capable of singing the notes, let alone singing them well, someone capable of making it through the first act, let alone all three. There has never been a golden age of the Heldentenor; the beast has always been rare, even at times apparently extinct. We do not fare badly at the moment, though. Stephen Gould can certainly sing the role – and sing it he did, without audibly tiring. Tristan's third-act agonies were underplayed in what was overall a relative sensible portrayal, but better that than the agonies of quite a different, unintentional kind to which many of us have frequently been subjected. Petra Lang's Isolde, if often overacted – this may have been Katharina Wagner's doing – offered impressive response throughout to music, words, and what is here their ever-mysterious union. Her voice is deeper than one generally hears, with more of the tone, at times clarinet-like, and character of a mezzo-soprano (her original Fach). That, it seems to me, is all to the good. She certainly had one listen to the performance in the here and now, not to some all-too-readily (mis)remembered 'great recording' of the past, from which anything actually existing would doubtless fall short. Though a mezzo, Christa Meyer sometimes sounded more soprano-like than Lang. Again, no harm was done by this, slightly disconcerting though the initial impression may have been. Her performance and Greer Grimsley's as Kurwenal were both marked by similar virtues, and less by strange melodramatic gesture. Georg Zeppenfeld's Marke could hardly be bettered. It is a gift of a role – to those with the necessary instrument and intelligence. Those Zeppenfeld has in spades; here he left us in no doubt of that. Tansel Akzeyebek shone both as the Young Sailor and Shepherd: sweetly pleasing of tone, his singing recalled to us, at least to me, fine performances as Froh in Frank Castorf's Ring.
What, then, of Katharina Wagner's production, which I previously saw three years ago, in 2016? (I shall not re-read what I wrote until after posting.) It has some ideas to it: some of them odd, even perverse, ones, but good can come of it. How they cohere into anything not considerably less than the sum of its parts remains, I am sad to say, beyond me. Incessant insistence on activity, often for nothing more than its own sake, or so it seems, detracts from them – and is surely out of place in this of all operas, whose dramatic stuff is metaphysical or it is nothing. (A partial exception would be the previously trailed production by Dmitri Tcherniakov for the Staatsoper Unter den Linden: unique, in my experience, for attempting and, in large part, succeeding in its presentation of something different.) Whatever is going on here – truth be told, I am not entirely sure – it is certainly not metaphysical. Fair enough: let us try something materialist instead. Materialism, after all, is a strong current not only in nineteenth-century history but in our own time too. But whose materialism is it anyway? Feuerbach's? The natural sciences'? That of Friedrich Albert Lange's once-influential History of Materialism and Critique of its Present Importance? Unclear, I am afraid. It veers all over the place, less eclectic than in need of an editor.
Madness – recall Wagner's caution to Mathilde Wesendonck – comes to the fore in the first act and never quite leaves us. It is a construction, of course; surely we are all to that extent Foucauldians now. Set designs often make that clear: a cruel, constantly changing labyrinth in the first act, brutal, Marke-directed surveillance in the second. Perhaps Isolde's outsize, 'operatic' gestures are a reaction to that. Perhaps – but frankly, they seem more a decision to do something, pretty much anything. Dramatic confusion over what the couple may be doing rather than drinking the love potion can doubtless be justified: I have come up with a few tentative explanations myself. However, none of them feels justified, anything more than a post hoc justification of a directorial decision to have people faff around for a while, be it with knives, with portentously spilling the potion, or with shredding Isolde's veil into tiny pieces, like children playing with napkins at the dinner table.
Likewise, the emphasis on darkness and light – night and day, in Wagner's terms – augurs well for the second act. Tristan and Isolde attempt to hide from the searchlights, to little or no avail. But why, then, does Tristan start fixing fairy lights to the makeshift tent Brangäne has offered them as a shield? It may, I suppose, be to undercut the metaphysics, or even the physics, but again it comes across as activity for its own sake. There is masochism here too: intriguingly at first. Tristan clearly derives ecstatic pleasure from cutting himself on the sharp ends of a cage of incarceration. That, in some sense at least, is and must be different from death and a death-wish. An attempt to examine the relationship between the two, though, goes sadly missed, as does any attempt to explore the implications of Melot, at Marke's instruction, stabbing Tristan, rather than having Tristan, here blindfolded, fall on Merlot's sword (here, I think, a flick knife such as Isolde has played around with for much of the preceding drama).
Then, suddenly, in the third act, we find ourselves back to 'normal': to a dark, gauze-obscured staging, replete with shapes, symbols, imaginary doubles, and so on a little too close to comfort to other productions for comfort. Quite why some of Tristan's hallucinatory Isoldes appear, beckoning to him, to have morphed into Isolde/Iseult of the White Hands I do not know. Again, I could speculate: an alternative, marital path, for instance? Once more, perhaps; once more, however, it comes across less as mysterious than arbitrary. One of them falls from her triangle as the ship arrives: it is a reaction of sorts, I suppose. After the action, Marke, like a brutal Wotan, albeit one married to his Brünnhilde-Isolde, drags her off, unpityingly. Undercutting his noble compassion in the name of an attack on patriarchy could be a fascinating idea, if prepared, pursued, and examined. In this case, it is more the final thing that happens – in a drama that is really not about things happening at all.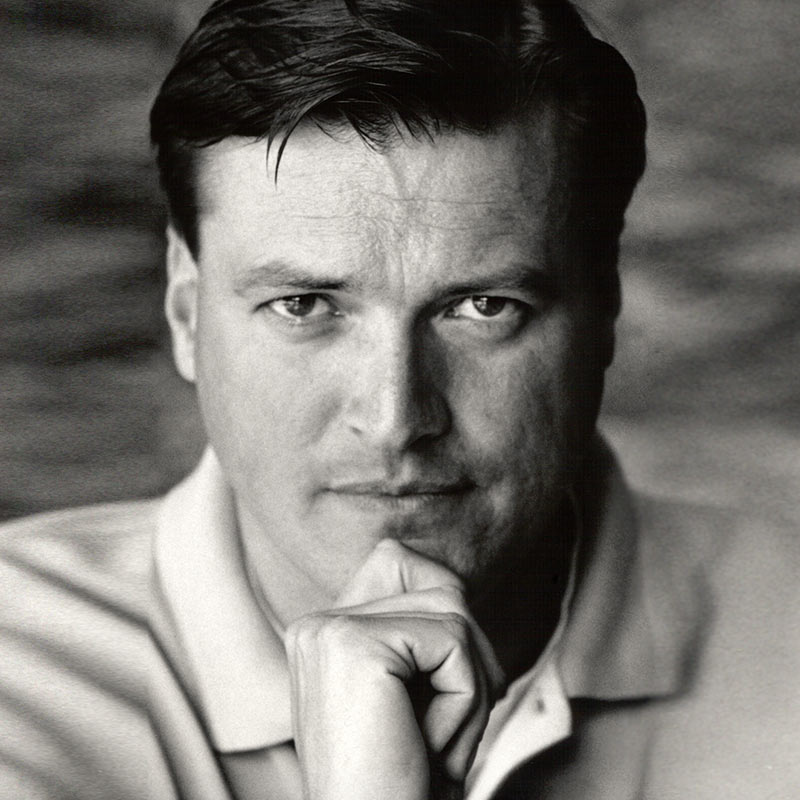 Christian Thielemann. © Bayreuther Festspiele
There is something of the materialist, perhaps more thorough-going, but also infuriatingly arbitrary in application, to Christian Thielemann's conducting too. There is no doubting Thielemann's command of his craft. He can have the Bayreuth Festival Orchestra do anything he wants – well, almost anything, for there were a few rough edges when it seemed he stretched things a little too far even for them. It was a fascinating display, but ultimately a display is what it felt like: a conscious display of virtuosity, even narcissism. The opening Prelude's phrases were made to swell as if a strange mixture of 'period' parody and a highly talented child having delightedly learned how to operate the organ swell pedal. There were times when everything came together: the aftermath of the potion-taking (or –spilling!) Here a veritable Adornian phantasmagoria worked wonders such as can rarely have been heard before, though even that had something, as phantasmagoria would suggest, of the astounding conjurer's trick to it rather than the workings of Schopenhauer's Will. At other times, Katharina Wagner's insistence on activity for its own sake seemed strangely mirrored, if rarely at the same time, by Thielemann's play with 'his' orchestra. The end of the second act came close to the interminable: because he could.
Oddly, the score as a whole came across as more number-oriented, more in the line of Hans von Bülow's quip concerning Wagner's bel canto opera, than I have heard: at least from someone who knows what he is doing, rather than from incapable of doing otherwise. There were highly sophisticated connecting passages in between, but connecting passages was ultimately what they were: testament, it seemed, to a conception of unendliche Melodie as solely horizontal, rather than vertical too. Surely the Tristan-chord itself should give the game away in that respect. The moment of the ship's arrival – surely one of the most exhilarating in all Western art music, on a par with the advent of the finale in Beethoven's Fifth Symphony – went likewise for almost nothing, though all was present and correct. Of Wagner's all-determining bass line, we heard surprisingly little: either toned down, or simply an object of beauty. Thielemann's way could not have stood further from Furtwängler or Barenboim (Tcherniakov's conductor); but nor did his conception of the score have anything in common with a more Schoenbergian way, such as Esa-Pekka Salonen's. For many years, Thielemann's Strauss has seemed to me considerably more convincing than his Wagner. (His earlier Wagner was quite different – and, to my mind, preferable.) This, however, went far beyond what he might have done with Strauss, whose forms he tends to project with extraordinary, sometimes superlative, understanding. This was more akin to a parody of Strauss by his detractors. Or, perhaps, even to the Wagner of those Nietzsche damned as 'Wagnerians'. It might conceivably have formed the basis of a critique, just as the production might. Neither, alas, seemed willing or able to do so.
Tristan – Stephen Gould
Isolde – Petra Lang
Kurwenal – Greer Grimsley
Melot – Raimund Nolte
Brangäne – Christa Mayer
Shepherd, Sailor – Tansel Akzeybek
Steersman – Kay Stiefermann
Katharina Wagner (director)
Frank Philipp Schlößmann, Matthias Lippert (set designs)
Thomas Kaiser (costumes)
Daniel Weber (dramaturgy)
Reinhard Traub (lighting)
Bayreuth Festival Chorus (chorus master: Eberhard Friedrich)
Bayreuth Festival Orchestra
Christian Thielemann (conductor)
Mark Berry
Mark Berry is Reader in Music History at Royal Holloway, University of London, and previously taught and lectured in History at the University of Cambridge. He has written widely on intellectual, cultural, and musical history from the later seventeenth century to the present day. He is the author of Treacherous Bonds and Laughing Fire: Politics and Religion in Wagner's Ring (2006) and After Wagner: Histories of Modernist Music Drama from 'Parsifal' to Nono (2014). He will also co-edit the forthcoming Cambridge Companion to Wagner's 'Ring'. Further reviews may be found at http://boulezian.blogspot.com.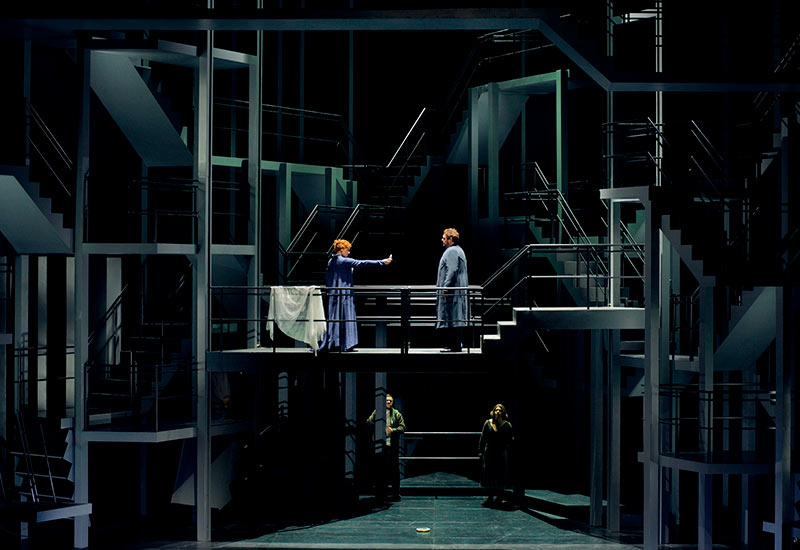 "When I need my Bayreuth ears, I have to cut my normal ears off, and then someone puts the new ears on," said Mr. Thielemann, who tends to speak poetically. "At the end of the summer, the new ears are cut off, and then I have my old ears back." (Christian Thielemann in The New York Times)
Reviews by Mark Berry on Wagneropera.net
Bayreuth Festival
More Reviews